Watch the video -> http://vimeo.com/29950891
LAKIM Opposites Attract Release Interview (11/22/11)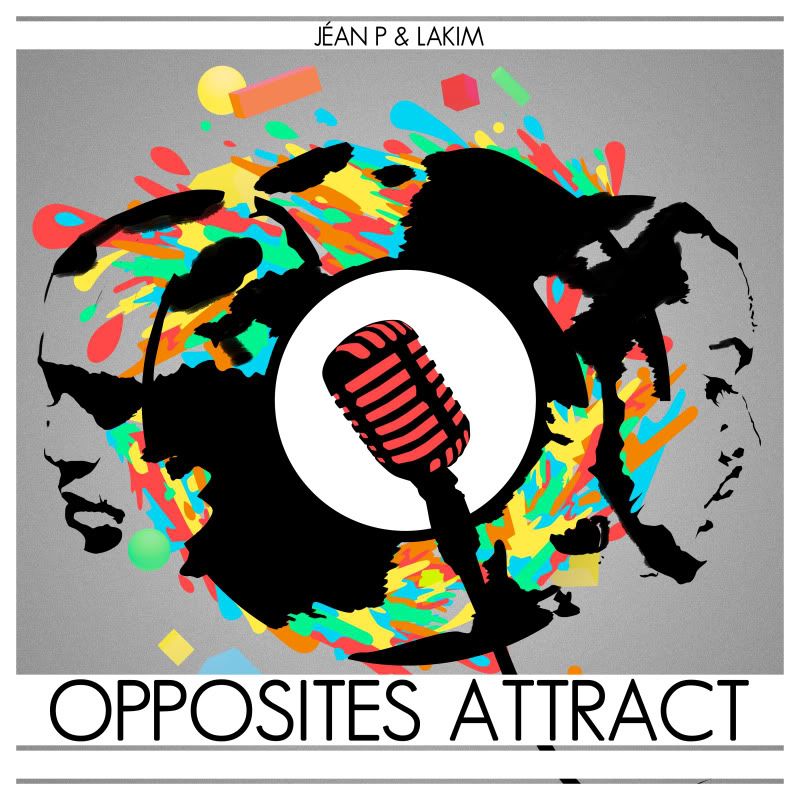 So, your 11/22/11 release is almost here, can you tell us a little bit about it?
I'll be releasing an album with Ohio rapper Jéan P entitled "Opposites Attract". Dope beats and rhymes are aplenty. The project has been done since January but we've just been waiting for the right time to release it. I think this is gonna be one of those albums that sticks with people for a long time. Those I've let hear it have been throwing out the names of legends like Pete Rock and CL or Gang Starr in comparison to what we've created.
How did you decide to work together?
We linked up through our mutual homie Amor Jones who is also a dope emcee. He sent Jéan some joints we had did for his project, "The Wake Up Show", and suggested that we do some work together. Soon after, I sent Jéan some beats and about a week later, he sent me back what he had did to them. Originally, the tracks were gonna be used on his project," Will Rap 4 Food", but we ended up liking the songs so much that we decided hold off on them and do a full release together.
How does the name opposites attract influence the album?
The concept of the album is about us being from different area codes on opposite sides of the hip-hop spectrum,  (Jéan rapping, myself producing), coming together to create some dope music that will attract the listeners. I think we've managed to do a good job of that based upon the feedback we've gotten so far from people who've gotten a chance to hear it.
You mentioned on twitter that random rappers grab your beats without your permission, (i wouldn't blame them, the beats are dope), so what made you decide Jean P was a good rapper to collaborate with?
Before we officially linked up, I had heard some of Jéan's material before through my man Trumaine who produced some jams for him in the past. I thought they were pretty good at the time but I never had the chance to sit down and listen to more of his music until Jones brought his name up again. After that, I started going through his Bandcamp and was amazed by what he was doing. He was saying something that was meaningful and I could relate to it.
What inspired you to make the Opposites Attract Beats?
Well, the majority of the beats on the album are old. I'd say some even two or three years. Most of the beats were ones that I shopped to rappers and they either weren't feeling it or just didn't know how to approach them the right way. And from the way that Jéan attacked them, I'm pretty sure that some of said rappers will regret passing on these jams.
You have the Opposites Attract Video already up, are you planning on doing more?
We have two more videos in the works for the project as of right now. One for "Intergalactic" from Xack Gibson over at Bag Fry Productions (who also did the album artwork) and another for "Gotta Do" by CreMedia. We could end up doing more than that. We'd just have to brainstorm for some ideas.
What's your favorite track, or the most challenging beat to make from that album?
It's hard to pick favorites, but I think that the song "The Days" is the one right now. That song has so much depth to it and you can hear Jéan giving it his all. The most challenging beat to make was "Intergalactic". I don't usually mess around with breakbeats but I had to do something with that Billy Squier classic, "The Big Beat". I took that and meshed it together with four more sampled records to give it an older kind of feel.
So, last time you said something about "Most of the people I hang out with aren't really into music like I am" have you come in contact with like mind individuals yet?
Still no. I'm sure there are like-minded people that live out here but I've yet to run into any of them. Until then, I'll remain a quasi-hermit of sorts.
very common, alright you read it, now wait for it.
check out Lakim's first HeadNods interview here and the additional links
 http://headnods.tumblr.com/post/10769665783/lakim-interview-thanks-to-lakim-for-taking-the