Kuroisoul - Um Naw - Jazzy Hip Hop Mix PART 1 (by Bob42jh)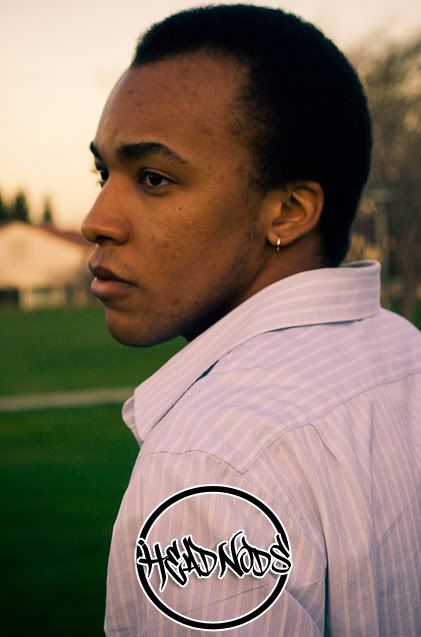 Our First Interview of the year with none other than Bass And Format Creator (website that just launched this year) & beat maker (some of you may have heard his beats by the name KUROISOUL) 
So, kuroisoul was a name you went by in the past when you made beats, what name do you plan to go by now?
I have thought about this for a while and this will be part of an announcement I make soon on the Bass & Format website and YouTube channel.
What inspired you to make beats?
The feeling of infinite. Hip hop has that feeling when it is done right. It's hard to put into words but that feeling is in the essence of certain tracks that could go on forever even though they might not have the most complex arrangement. They never get old no matter how many times you hear them. A great example of a producer who does this well is DJ Premier. He can take 3 or 4 sounds and make it the most addicting thing you've ever heard. It has always been my goal to make something at that level and I won't rest until I do. I want at least one track on that level.
Do you remember the first hip-hop album you heard?
I don't remember because I mainly just listened to what was on the radio or I would buy a cassette single from time to time. The first album I ever bought with my own money was Notorious B.I.G. - Life After Death. Unfortunately, it was later stolen by someone.
Is there an album that you can listen to from beginning to end without skipping any tracks?
I have never done that before and I think it might be impossible for me. I constantly skip and go back and forth just to hear a certain sound as my mood changes whenever I listen to anything. If I get bored for even a second I'll change the track. Now that I think about it, this listening behavior of mine might be something that influenced the Bass & Format music player. Before I designed the player, I had always wanted to be able to hear tracks with only a certain instrument, or style, or sound.
What equipment did you use and do you plan to experiment with any other type of equipment?
I try to use as little equipment as possible and if anything, I want to get rid of some things but I am already at probably the bare minimum. If you want to know what I use you can see a picture of it in a post I made at Bass & Format. I'm basically using a laptop with FL Studio and Cool Edit, M-Audio monitors, a Technics turntable and a Mackie mixer. I would love it if there was something that could provide the same functionality in one device because I can't stand all of the cables under my desk.
What do you like to put out on your beats, the feeling of them?
I make all of my beats from experimenting while I am making them. I know there are some producers who say they "hear things" ahead of time as if the beat was magically created in their head - and maybe they do, who knows - but my mind doesn't work like that. I have to experiment with the sample and figure out what I'm going to do with it. I have gotten better over the years at recognizing samples that sound good, but might just be a waste of time trying to convert to hip hop, and samples that will let me be the most creative right off the bat. I think about everything. What tone will I make the sample? What parts will I use? What BPM? Sometimes I'll make different versions of the same beat and argue with myself about which one is better. Sometimes I will be working on something for hours and then completely change direction and make something entirely different in the end. There have been a few beats that originally started out as 6 or 7 other forms before I got to the end result. It's tiring but when you finally get to the beat you are satisfied with and you have recognized what you've done… that is the time I most enjoy the feeling of making music. One thing I also like to do is pick a bunch of samples and start working with all of them back to back. I do this to test my creativity. The one that I feel is turning out the best with the most feeling is the one I pick and I forget about the other ones. My mind is very all-or-nothing, good or not, no grey area so if it isn't good, it isn't good. I want to be able to review my own tracks and not have to skip music in my own catalog in the end.
What was the hardest beat or set of tracks you worked on?
Those are now long gone so I can't give out any names, but I have realized that the true difficulty usually arises when picking a sample that is too hard to convert to hip hop and not realizing it until it's too late.
What do you enjoy the least about making beats?
Early on, when I was trying to improve my drums there are some days where I would sit listening to thousands of drum sounds from morning to night. I would spend my days off doing this because I was so frustrated about what I had for sounds at the time. I didn't enjoy it because it was boring and tiring, but it helped me out and eventually people started to tell me my drums improved. Sometimes I would play tracks and people would ask me "What Dilla track is this?" and that's when I knew it was worth the time to sit around all day picking drums. Also, I don't know if other beatmakers admit it a lot, but digging is not always that fun. It's fun when you find a great sample, but other than that there are downsides to it as well. I would procrastinate digging a lot in the past because of various reasons. Sometimes you can go hours without finding anything decent depending on how strict you are and I have only become more strict with time. Usually records are old and dusty, covered in bacteria, and it will upset your allergies or cause you to get sick.
What do you like to do for fun?
Right now the only thing I am doing for fun is working on Bass & Format with Masato Takahashi and occasionally I will go out with friends (not so much anymore), or I'll collect Japanese dramas to watch with my girlfriend. I don't have much time these days for anything but work, but I made it that way.
Are you currently working on anything?
I will announce that on Bass & Format soon.
How much of the Japanese culture do you take into influence on your beats? lifestyle?
It's not something that I can judge myself musically, but from the things I have released in the past I can say it's about 50/50. As for my lifestyle, I can call myself black because that is how the world sees me, but I am actually a very mixed person. My own personal culture has always been all over the place. I am mixed with at least 5 different nationalities, so I just learn from other people what I can and apply it to my life however I want to. I feel like we are all human beings and we can take on whatever influences we want into our life. When it comes to Japanese culture and how it influences me, I think there is a lot of influence because I have grown up in mostly Asian communities my whole life and my particular hometown has a very large Japanese community. I can remember all the way back to 1st or 2nd grade having a lot of Chinese and Japanese friends and they introduced me to all kinds of things like food, art, media, customs, etc. I actually think Chinese culture was a bigger influence on me in my elementary days and Japanese culture came towards then end all the way up until now. It was a big deal for me back then to be able to tell apart Asian cultures because I was going to schools that were 70%+ Asian and I was nearly always one of the few people of color in the school. If you messed up, you got messed up! There are times when I talk to people and they literally say to me "I feel like I am talking to an Asian person." That has happened to me so many times. I don't know what to say about that but I have to admit I am influenced. So yea, I wouldn't say Japanese culture is the only culture influencing me as an individual but I can say that it is responsible for a lot of my development.
Is there anything you would like to say to someone as passionate about hip-hop as you regarding your new bass & format website?
I would tell them to join Bass & Format and do what they can to help us grow as a community. If you are truly passionate about hip hop then you will be able to see that what we are doing is real. We are going to try our best to do what seems impossible and change the industry for the better.
Links to Check out
 http://bassandformat.com/
http://www.youtube.com/user/bassandformat
http://bassandformat.com/giveaways/
Hello There!!!!
Bass & Format is giving away 5 copies of the Nujabes Spiritual State Albums
Bass & Format is a site that just launched today by Jeremy Arey (KUROISOUL, if you think you heard of him, you are right.) & his friend Masato Takahashi.
you can sign up for free http://bassandformat.com & get more info on this Hip-Hop Site