(weirddough-lovebump beat video)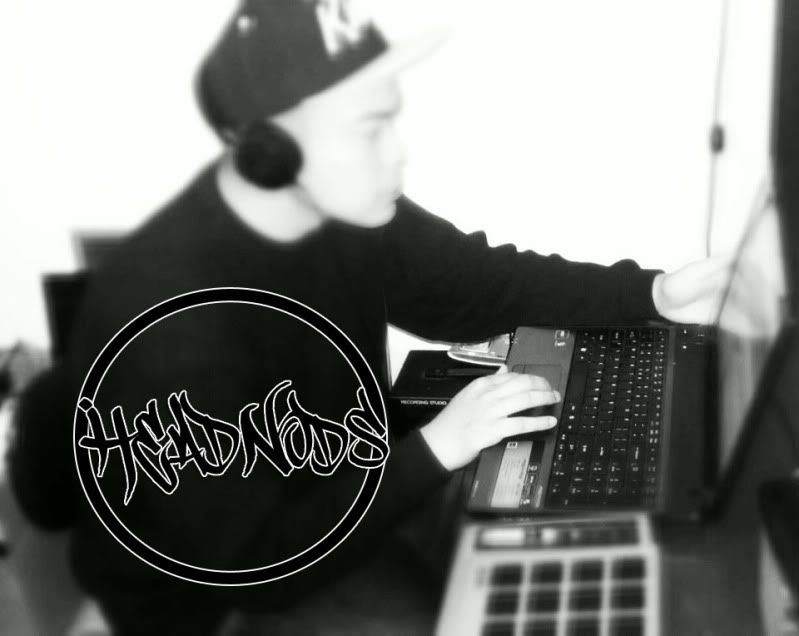 Your Monday Just got better, Head Nods Weirddough Interview
Weirddough, where are you from and how did you come up with that name?
I am from a little farm town in Southern California called Oxnard. I will forever rep the 805 even though I live out here in Las Vegas. I came up with the name weirddough because honestly, at a mental standpoint, I'm not all there. The name just popped in my head one day, and it just stuck ever since. I use beats as an outlet to keep myself healthy. It's my medicine.
What got you started into making beats? How long have you been making them?
I was a fan of Hip Hop since elementary school. I used to listen to 36 Chambers on cassette, and try to breakdance to Eric B. and Rakim when I was four feet tall haha. When it came to music in general, I was always drawn to the beat. Lyrics weren't that important to me back then. No matter what song it was, if the beat was wack, I wouldn't listen to it. When I was in high school, I found out about a lot of local artists that lived in that area like Madlib, Kan Kick, and DJ Romes. I also attended several events such as bboy, DJ, and emcee battles. Seeing true Hip Hop in action blew my mind, and I've been a head since. I always wanted make beats.
What equipment do you use?
In 2007, my cousin (hortron) showed me how to use Reason. I still haven't upgraded to anything else yet. haha
How do you get inspired?
Sometimes it just comes out of the blue. Sometimes I get that feeling like "I have to make a beat", and if I don't, I'll get withdrawals and get a migraine or something. I try to find melodies that I can actually feel. It's more than hearing something pleasant, you know what I mean? It has to be connected to my soul somehow.
What do you like your beats to sound like?
Something that can ease your stress.
What do you like to do besides music? Any hobbies?
I was bboying for a few years before I stopped. I love to draw/paint. I rhyme sometimes, maybe you guys can hear it one day.
Who would you like to work with?
Rapper-wise, probably Scaramanga. Always wanted to know what it would sound like. Beat-wise, probably Kan Kick or Madlib. Huge influences and life-changers for me.
Are you working on anything at the moment?
Not particularly, just making joints here and there. EP sometime maybe? Idono. haha
links:
http://soundcloud.com/weirddough/
http://www.youtube.com/user/stalesteez
http://weirddough.bandcamp.com/
http://twitter.com/#!/weirddough
Wonderful (Feat.홍보람) - DJ Soulscape (by rhymlife)
DJ Soulscape - Love is a song (by SinKiruu)
re:plus - One Dream (ft. Sam Ock) (by anook9)
ESTA Interview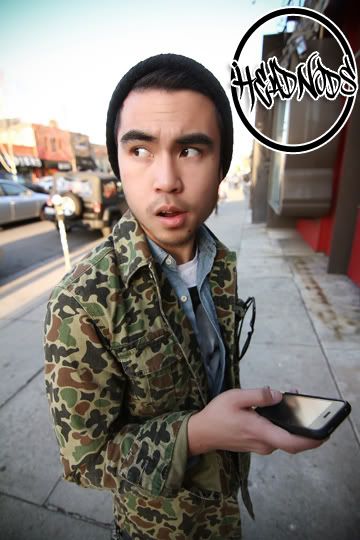 ESTA, where are you from and how did you start making beats?

I was born and raised in Highland Park, Ca and today I reside in Temecula, Ca. Some little wack suburb town that just kills creativity haha. I started making beats in 06, my sophomore year of high school. I've always been interested in making music and what not, especially djing, and one of my good friends Kean asked if i ever tried making beats and he introduced me to FL Studio. Ever since then i got hooked.
What equipment do you use?

I have an MPC 1000, Microkorg, and an M-Audio midi keyboard. On my mac i have Pro-Tools, Reason, and Garageband. Nowadays, I rarely use my mpc. I actually make all my beats and sequence in Garageband, which is a program that comes with macs. It's really underrated.
What's a typical day for you when you make beats?

Ever since I got a job again i never really have days to dedicate making beats to but usually, I make my beats either right when i wake up or really late or early in the morning like midnight til 3 or 4 in the morning. I always seem to be more creative at those times.
Who or what inspires you?

Dang, I can get inspired by anything. Luckily i have a lot of homies that make music and just chopping it up with them can easily inspire me. I recently just noticed that I always get inspired when I go out of town with my family and listen to my ipod on the road. I get to listen to music more focused and listen to every detail and I always try to take in different things from different songs.
Who would you like to collaborate with?

The list is endless but right now it would have to be Kendrick Lamar and Blu for sure.
Are you currently working on something?

I'm working on a new project with my good friend EPonym. A new EP & Esta project is in the works. Going for a really different sound. Much more mature than all of our other projects. Can't wait for everyone to hear it.
I see you also take photographs (from tumblr) Any other interests you have besides music?

Yeah, i recently picked up film photography. It's a cool little way to stay creative. Other then that I play ball every now and then haha. If i had to choose with being a pro ball player or get paid millions for making beats I would probably choose playing basketball lol.
http://twitter.com/#!/EstaXEsteban
http://www.youtube.com/user/eklipz95
SoulChef - Write This Down (ft. Nieve) (by IAmPeteRockFan)
jazz & flow